9 October 2019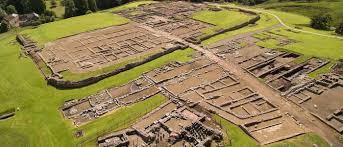 Today year five went on a school trip!!!
Year 5 went on a school trip to Vindolanda and they also went to the Roman Army Musuem . At the Roman Army Musuem they saw some sculptures from 0 AD . Also they watched a 3D film with 3D glasses. They saw some archeologists digging in the ground. By Isaac ahmed
Category: Year 5
---
Robert
23 October 2019
Good blog Isaac! It seems like you enjoyed the Digging and the 3D movie too much.
Kristos
23 October 2019
This was amazing Isaac !
Leave a Reply