20 May 2020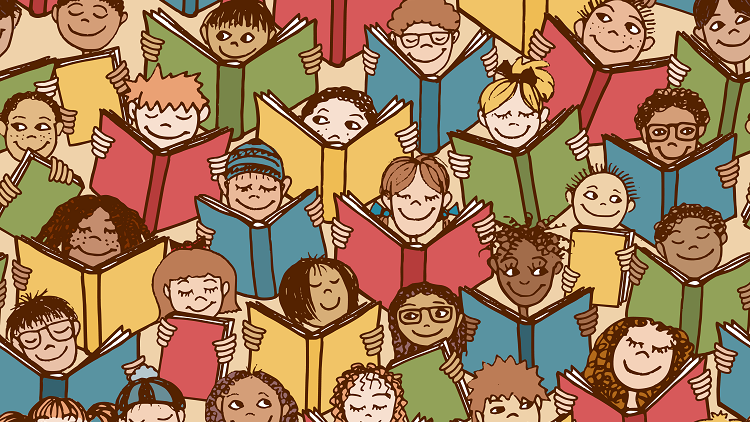 Reading for Pleasure at Home
Dear Parents and Carers,
We aim to promote a love of reading at Yarm Primary School so we would like to share with you some fantastic activities for keeping your child engaged with books while at home.
Book Covers
Why not try recreating the cover of your favourite book? It might be The Very Hungry Caterpillar, The Iron Man, Matilda – whichever book you love most. You can do it anyway you like: on the computer, with pen and pencil, using collage, by painting - it's up to you!
Bookshelves
Why not make the time to reorganise the family bookshelf? You could reorganise books according to colour, genre, alphabetical order, size – how creative can you get?
A-Z List
Write down the letters of the alphabet from A-Z. Make a list of authors, book titles, characters, settings.
'Mash-Up' Comic-Strips
You'll love this one! Create a comic strip which features characters from more than one book. It could be The Lion, The Witch and Mr Stink or how about When the Gruffalo Met Lord Voldemort? The possibilities are endless!
Storyboxes
Do you have a spare shoe box? Perfect! Use it to recreate a setting from a favourite book using decorative/junk materials. You could even add or make your own small characters.
Whichever activity you choose to do, we would love for you to take a photo so that we can share this on our school blog. Please send any photos to yarm@yarmprimary.org.uk
Stay safe and have fun!
Yarm Primary School
Posted by Mr Jefferies
---
Leave a Reply