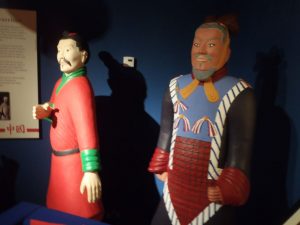 What a fantastic day we had learning about China at the Oriental Museum in Durham!
We made Terracotta Warriors, learnt a dragon dance, acted out a story all about how the animals got their place in the Zodiac and learnt about what each animal represented in Chinese culture. As well as getting time to look closely at the amazing artifacts.
The children had a great time and behaved beautifully! Ask them all about the claws on a dragon and see what you can learn too!