28 June 2019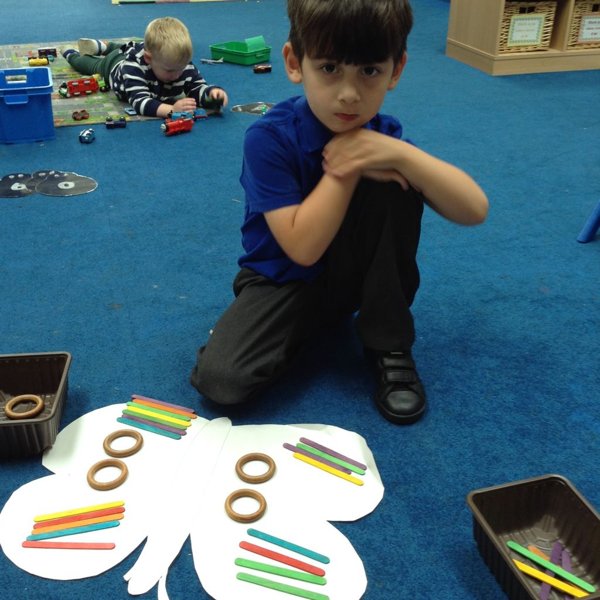 This week in Nursery we have been learning about the miraculous transformation of a caterpillar into a butterfly. We've looked carefully at butterfly wings and made butterfly prints.
We've also been learning about how worms are our friends and really good for our gardens. We found out some clever tricks to get worms to the surface of the soil so we could study them. We have decided that worms are really cool!
In Maths, we looked at symmetry and how to make symmetrical patterns. As well as recapping numbers 1-20.
In Literacy, we have been reading the book, Yucky Worms. We have learned a lot about worms using books and computers. We have also learned our new sound of the week – O.
Creatures, creatures everywhere!
Posted by anna
Category: Nursery