4 July 2019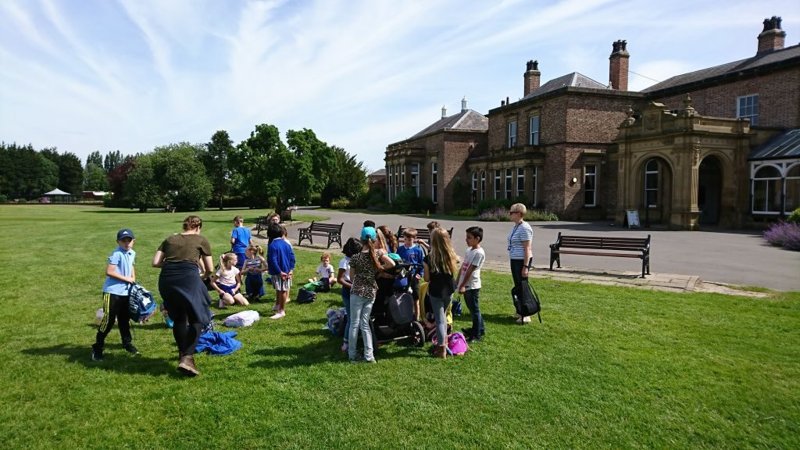 What better way to spend a Thursday than messing about on the river!
Our trip started with a stroll down to Yarm High Street, where we took a sharp right and headed down to the river.
The weather was sunny and it put us all in a great mood and got us warmed up ready for the day ahead.
Once we arrived at the wharf we boarded our boat, the Juno. It was all very exciting as we waved goodbye to the people on the riverside.
We slowly floated our way towards Preston Park keeping our eyes peeled for the seals that now live in our river.
We arrived at Preston Park and set about completing the orienteering course. This was fun although we did stop a few times to take a rest in the shade.
Once we had all completed the course we stopped for a picnic in the shade and another well deserved rest.
We finished our lunch as quickly as we could because we couldn't wait to play in the park.
Our boat arrived at 2pm ready to take us back to Yarm where our final teat of the day was an ice cream.
The most popular flavour by far over the course of the two class trips was definitely Unicorn flavour!!
As we finished our ice creams we slowly walked back to school.
It was a great day with lots of fun learning but we were all totally shattered by the time we got back.
A bath and then bed I think, when we get home!!
Rivershack trip Y3NB
Posted by anna
Category: Year 3