1 October 2019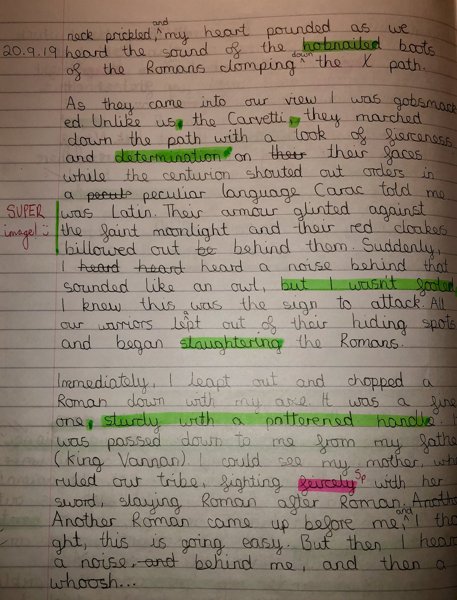 Year 5 children in Mr Jefferies' and Miss Mowbray's classes have been producing fantastic writing linked to their History topic on the Romans. Examples include exciting stories and story openers based on their visit to Roman Vindolanda and atmospheric sensory descriptions linked to the novel, 'Roman Invasion'. To develop their writing, children have also included Year 5 SPAG features such as relative clauses and imaginative vocabulary taken from their reading.
Posted by Mr Jefferies
Category: Year 5
---
Arisha
11 October 2019
This is my work! Thank you for posting it Mr Jefferies.
Mr Jefferies
11 October 2019
You're very welcome, Arisha. It was superb!
Sofia O
23 October 2019
Wow this writing is really neat !!!!
Leave a Reply