16 October 2019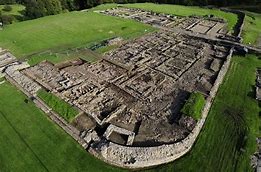 Vindolanda!
We had an amazing time in Vindolanda and the Roman army museum with all of us enjoying it. This was the most scenic trip in my life! All the ruins looked like very interesting and looked in very good shape for a 2000 year old roman town . The roman army museum told us everything about being a Roman solider. I recommend Vindolanda for a weekend trip. It has a fantastic recreation of the progress of Hadrians wall.
By Jasper
Category: Year 5
---
Robert
23 October 2019
Great blog Jasper it sounds like you really enjoyed this trip!
Isaac
23 October 2019
This is great! Fantastic information!
Arisha
23 October 2019
Hello Jasper, I like your blog post because you had a lot of great words. But next time, put Roman with a capital letter. Bye!
Leave a Reply