6 March 2020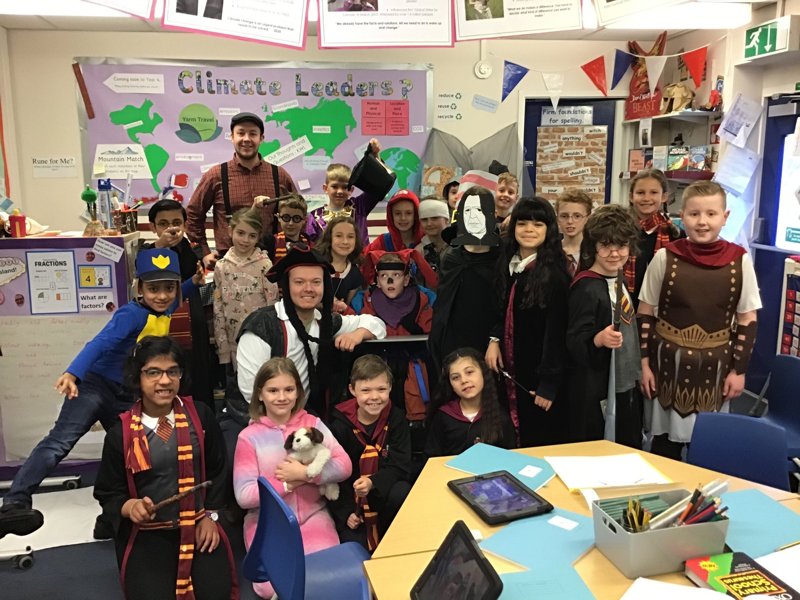 We LOVE reading at Yarm Primary school so we had to make sure that we took the chance to fully involve ourselves in World Book Day 2020. Of course we also had the chance to see all of us in a range of fantastic costumes (including us staff of course)! We even created our own 'mobile library' to share our love of reading throughout school as well as our reading journeys.
We are working hard in Year 4 to not only ensure that the children become fluent readers but that they also immerse themselves into the fantastic world of books. We have been so proud to see how the children have taken the opportunities we have given them and also how we all work together to discuss, share and learn. From guided reading to DEAR time and from librarians to sharing we are so excited about the next few weeks and months.
This is all so important as we know that only through regular enthusiastic reading are writers also made!
On another note..we have started significant work to improve our main school library as a year group and would love your thoughts and suggestions on this.
Thank you all for your continued support and keep reading!
Year 4 Team
Y4 World Book Day
Posted by Mr Painter
Category: Year 4