3 September 2020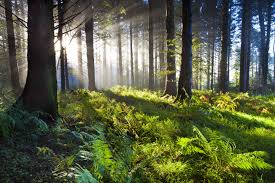 It was truly wonderful to welcome Year 5 children to their new classes today! We were thrilled to see you all and we are already very impressed with your excellent behaviours for learning and all-round positive attitude. Keep this up!
As part of our whole-school topic on Forests, in Year 5, we're asking the enquiry question: 'Forests - why do they matter to all of us?' We'll be exploring this more over the coming weeks but if you would like to share your initial thoughts then be sure to post a blog comment below.
Mr Jefferies and Miss Wood
Posted by Mr Jefferies
Category: Year 5
---
Austin
8 September 2020
Forests matter to us as the provide oxygen for us to breathe and potentially live. They don't just matter to us they also matter to animals as forests are habitats (homes) for animals. They are a wonderful place to look around and see and they are also very interesting.
Chanuli
26 September 2020
They provide shelter for all animals in the world. They produce oxygen for the animals to live because the blood in their body flowing gives us the oxygen we need .
Leave a Reply