1 October 2020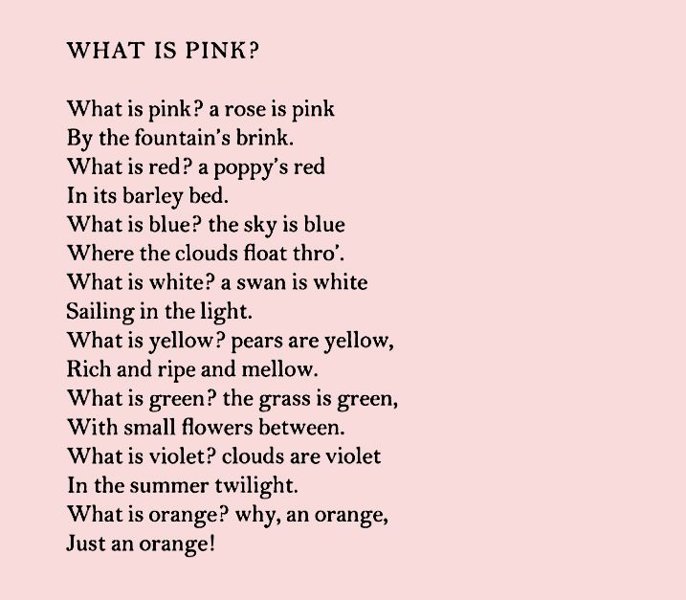 This Thursday, Year 5 celebrated National Poetry Day 2020 and what a fabulous day they had! They enjoyed listening to a selection of poems being read throughout the day and also had the opportunity to check out some classic poems displayed around the classroom, leaving their own comments on Post-It notes. Whatever their opinions, it was great to see our children engage with the poems in a mature and critical way.
In the afternoon, children explored the theme of colour through poetry, taking inspiration from Christina Rossetti's lovely poem, What is Pink? They worked together to create their own group poem based on the colour orange and then had a go at writing their own poems for a colour of their choice. Some children imagined colours becoming endangered or simply wrote about their favourite colour; others used Rossetti's lines as the starting point for their poems. No matter their choice, our children became poets for the afternoon and this was fantastic to see!
We're positive in Year 5 about inspiring a lifelong love of poetry and hope to keep the poetry bug going with a 'Poem of the Week' as well as regular poetry reading and writing.
Posted by Mr Jefferies
Category: Year 5
---
Coline
2 October 2020
This lesson was very fun.
Chanuli.
10 October 2020
I liked the activities that Miss Wood and Mr Jefferies planned .
Leave a Reply