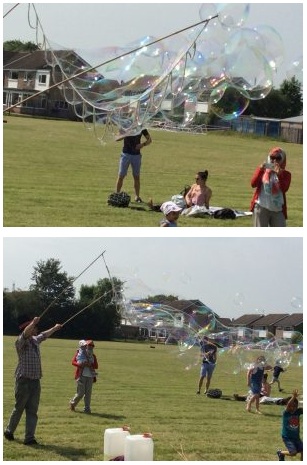 Thank you to everyone who came along to our Festival on the Field today – the weather definitely helped the relaxed family feel.
The music was fabulous and there was lots to do around the field.
Thanks to Mr Newton for organising the entertainment and to Mrs Besterfield for ensuring everything went well. Thanks to staff who supported and the children who set up stalls and helped around the event.
Team Yarm at its best!
I loved the bubbles too…
Mrs W.