21 September 2020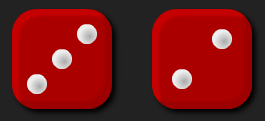 As we start to learn about rounding in Year 4 this week, we thought we'd send you a little challenge!
Follow the link below to complete the dice rounding challenge. There are also some trickier versions and interactive dice if you don't have your own.
We'd love you to share some of the questions and answers you came up with to show off your rounding skills. Good luck!
Posted by Mr Painter
Category: Year 4
---
Leave a Reply