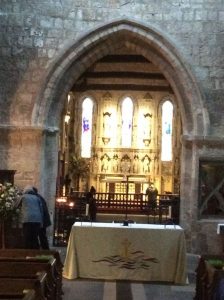 Day 2 of our Northumberland adventure has been an interesting one – with a weather warning in place, for our day in Bambrugh.
We have learned some good life skills, including the value of spare socks and that the term 'waterproof' is relative!
It was also a chance for our children to support each other and test their resilience.
We are very proud that during our morning in the Museum & Church ( linked to Our work on Grace Darling ): that each class had several members of the public comment very favourably on their behaviour in the settings.
Tomorrow is a chance for more great learning on Holy Island…
Mrs W.